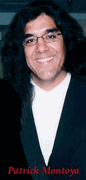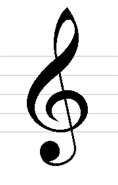 Welcome to LearnGuitare. Here you will find information on guitar lessons for students of all ages and skill levels. It doesn't matter if you are brand new to playing the guitar or if you already have a little or even a lot of experience. Our lesson programs can help you get started with the basics or pick-up wherever your past studies left off.
If you are looking for young beginner guitar lessons (ages 5-8), beginner guitar lessons (ages 9 and up), intermediate lessons, rhythm guitar lessons, lead guitar lessons, blues guitar lessons, – we've got you covered! All of these lessons can be applied to acoustic guitar or electric guitar.
For the young beginner age 5-8, we have the Beginning Guitar for Kids LessonProgram. This is an absolutely fun, easy course that teaches children to play guitar faster than ever before. Popular songs such as "Yellow Submarine," "Hokey Pokey," "I'm a Believer," "Surfin' U.S.A.," "This Land Is Your Land" and "Hound Dog" keep students motivated, and the clean, simple layouts ensure their attention remains focused on one concept at a time. The method is equally suitable for students using electric or acoustic guitars. This program covers the very basics of holding the guitar, strumming, playing single-note melodies and basic music symbols and reading music. A good foundation to build upon for the young student.
If you are new to the guitar we recommend that you start with the Beginning Guitar Lesson Program. It's a method that will give you a solid foundation for all future lessons. You'll learn how to play, hold, tune, strum, play your first chords, play single-note melodies, read music and understand their symbols and even how to play your first songs on the guitar.
Once you start working with through the Beginning Guitar Lessons Program, you will be ready for the Pop Rhythms and Pop MelodiesLesson Program. These lessons are perfect for students interested in learning to play popular songs from the 1950s through the 1990s. These programs cover essential topics like understanding key signatures, reading rhythm notation, playing power chords, open position major, minor and 7th chords, playing barre chords, major barre chord shapes, minor barre chord shapes, common chord progressions, strum patterns and much more.
If you're interested in playing lead guitar or performing guitar solos and improvising, you'll want to check out our Lead Guitar Lesson Program. This program is based and built around the students' musical interests. This lesson program covers everything you'll need to know to start exploring lead guitar. You'll learn basic picking techniques, the major scale, the natural minor scale, the major pentatonic scale, the minor pentatonic scale, and their blues counterparts, hammer-ons and pull-offs, bending, vibrato technique, how to play a solo, and much more!.
More experienced guitarists may be interested in the Intermediate Blues Guitar Lesson Program. Not only is the blues an incredibly important style of music in its own right, but it can also influence the way you play other styles of music including rock, metal, jazz, and country. Jump into this program if you are interested in learning how to play blues guitar, the 12-bar blues progression, dominant 7th and 9th chords, blues phrasing and expression, turnaround blues licks, how to add blues licks to the blues riff, and much more.
It doesn't matter if you are brand new to playing guitar or if you just want to take your playing to the next level.
LearnGuitare is here to help.